This monsoon season, Plantation Trails by Tata Coffee opens its gates to the gallant travelers in quest of the unexpected, in Coorg. 

Situated in the luxuriantly spectacular hills of Coorg, 

Plantation Trails is Tata Coffee's hospitality brand, offering unique Heritage Bungalows. 
It combines the grace and grandeur of a bygone era with contemporary comforts creating an unforgettable experience for the visitors. As it's monsoon season in Coorg, you can experience an exciting variety of adventure activities ranging from White Water Rafting, Waterfall Rappelling, River Crossing, Trekking, to name a few, waiting to be experienced like never before.


Rains are the forerunners to splendid greenery and when it comes to Coorg, the rains open up a world of myriad adventures. July to September are the months when one can see the flush in nature. The rivers are in their full glory and are best experienced during this time of the year. Away from the dust of the cities and the din of the daily lives, Coorg appears as a breath of fresh air to rejuvenate the senses for the adventure seeker in you, waiting to be unleashed.
Get spattered with mud while quad biking, rappel the hills, race through obstacles or simply trek through the beautiful undulated terrain; Coorg is a host to a delightful variety of adventure activities*.
The excitement of adventure definitely needs to be followed by the comfort of luxury and delicately prepared food. 

Nestled in Tata Coffee's lush plantations across the verdant hills of Coorg, Plantation Trails promises a holiday that is hard to forget – not only for the adventure seeker, but also for the nature lover, the wildlife enthusiast, the luxury connoisseur and anyone who needs a break.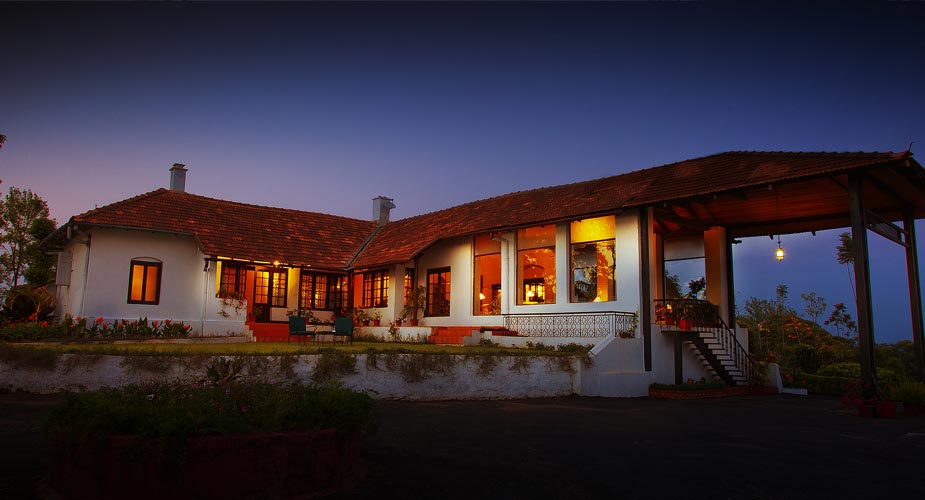 Book the Heritage Bungalows by Plantation Trails for INR 10,000/night plus taxes, till 30th September. The package includesBreakfast and all the Plantation Trails by Tata Coffee tours such as Jeep Safari, Bird watching, Golf Course tour, Bean to Cup Tour.