Ayurveda – the essence of purification sows the seeds of goodness that lasts a lifetime. The practice of Ayurveda in one's lifestyle is beneficial to humans in an amazing manner.
First Impressions
Few days ago, I visited Nitya Nandini – Kerela Ayurvedic Panchkarma Center in West Delhi and was completely impressed with their approach. Located in Sector 13, this Ayurveda center has all the reasons to book an appointment for a session and experience wellness.
When I opened the door of the center, a smiling attendant ushered me to the reception. Soft lights, minimal furniture, wooden floors and soothing music enlightened me instantly. I was in a different world in Nitya Nandini.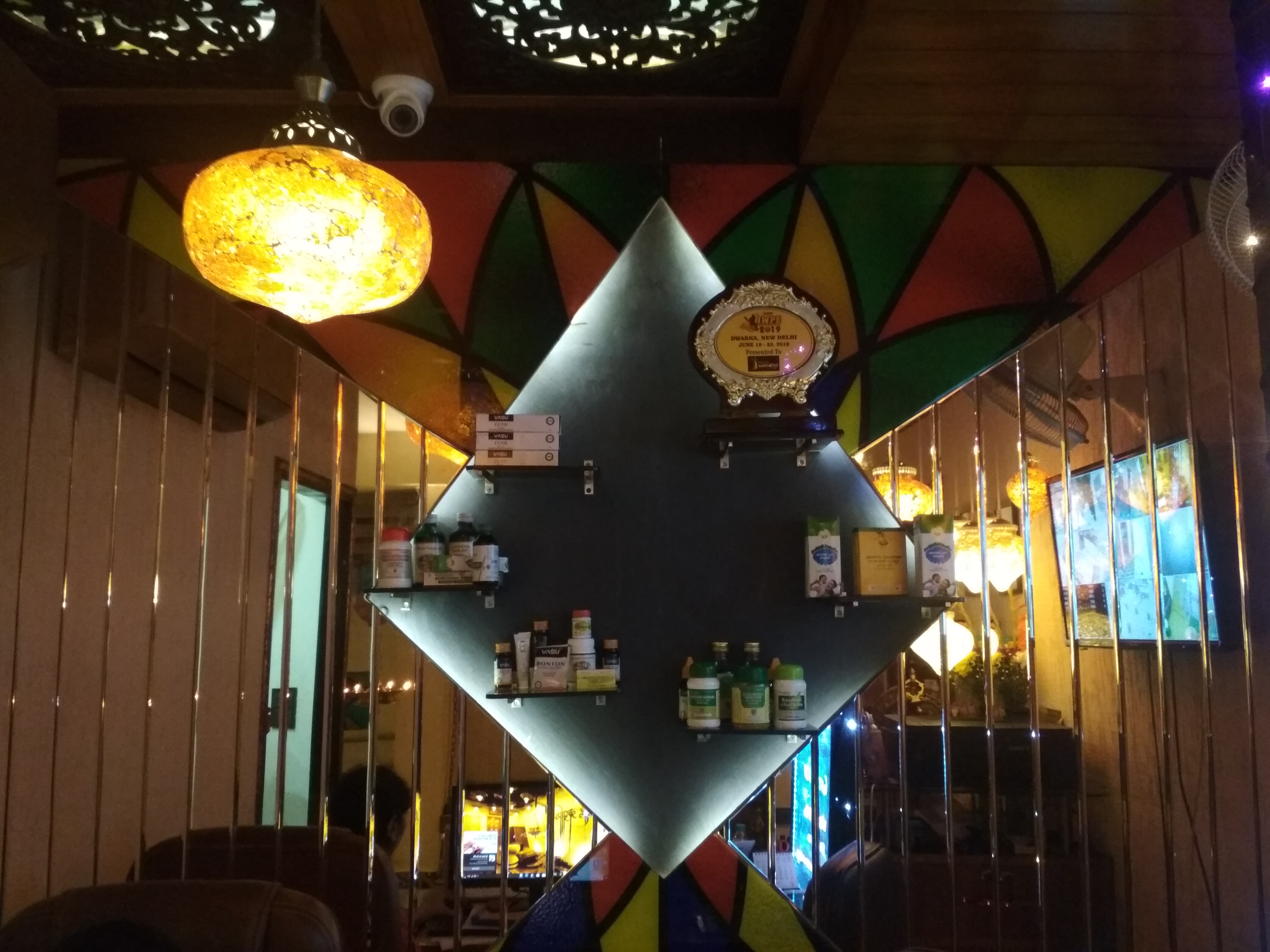 I met the owner, Nisha who gave me a background about the place and showed me the rooms. Each room has a different essence and spells peace and tranquility.
The space and decor is something that goes unnoticed. Each corner is well illuminated and exhibits a certain charm.
One corner has a table with essential oils and bowl of fresh flowers. The room temperature is well controlled and the room is spotless. Each room has a different wall art which depicts the essence of wellness. There are small cupboards where one can sit comfortably and the steam is given to the body. The perspiration helps in opening the pores and absorbing all the herbal oils.

My Experience
The room where I was ushered had the ceiling with bamboo logs hanging. An unusual but lovely concept.
After a gentle head massage with herbal oils, I was made to lie down and relax. The abhyangam or full body massage initiated with a handful of herbal oils that is smeared on the body. The massage starts from the legs and continues to other parts of the body. While the massage happens, the pressure is moderate and accurate. The therapists are well trained to apply the pressure relatively on each part without causing any discomfort to the customer.
The soothing music only accentuates the relaxing process and paves way for a good sleep. It is recommended to simply surrender to the therapy and enjoy the experience.
After the massage, the steam session is extremely beneficial. Sitting inside the chamber only helps in further detoxification and helps in absorbing the essential oils. it is better to avoid taking bath for at least two hours after the massage.
After the session, warm herbal tea is served that balances all the doshas in the body and helps in further relaxation.
Conclusion
My session at Nitya Nandini made me fall in love with Ayurveda massages. I was surprised and happy to know about the center. The cost of the place is affordable and the consultation with doctor is very beneficial. Visit the place for a relaxing experience.
Details :
Address: Plot No. 87, First Floor, Sector-13, Dwarka Opposite Radisson Blu Hotel Gate No.4, New Delhi, Delhi 110075
Hours: Closes 8PM
Phone: 078278 89525