Overview
Dune Eco Village Hotel and Spa, Pondicherry offers luxurious rooms in the serene part of Pondicherry. In addition to spacious and comfortably furnished rooms the Hotel also has luxurious amenities including an Ayurveda spa, a multi cuisine restaurant that has breathtaking views and lip smacking food, a large swimming pool and very close proximity to the beach.
We couldn't stay at the hotel, but our short duration only sums of how stunning this property is. Let me begin with the basics
Location
Rooms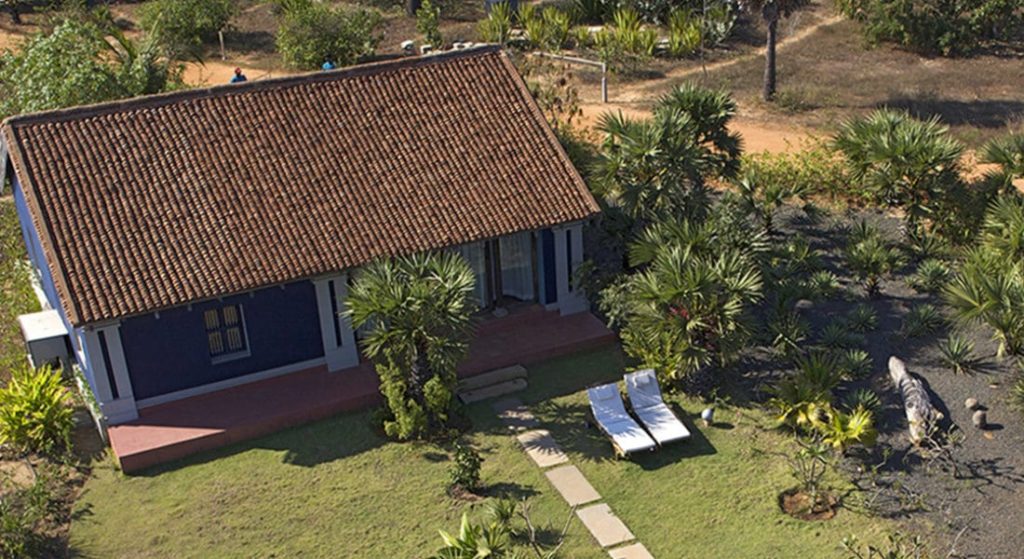 The 35 acre vast spaces are strategically covered by 62 unique bungalows comprising of beach huts, rooms, suites, family houses and private pool villas.
Each house has been designed by talented architects and designers from all over the world, creating an immense variety of atmospheres, styles and architecture. They have an intricate blend of modern yet ancient, contemporary and traditional as well as conceptual houses.  
All their bungalows are fully equipped with solar hot water systems, led lighting and organic linen and bathroom amenities.
We enjoyed the spacious Grammam cottage which was larger than any other I have experienced far in the city. One of my favorite things about staying here were the dramatic, old school windows in the bedroom and living areas that offered incredible view of the green hues surrounding our cottage. What I loved most was the huge bathroom that had luxury toiletries, luxury rain shower and a huge sink.
I also loved the high rise beds with super soft mattresses and pillows that could make any insomniac sleep like a baby. The soothing sounds of birds and rustle of trees are the only sounds you can hear while sleeping on the beds.
Dining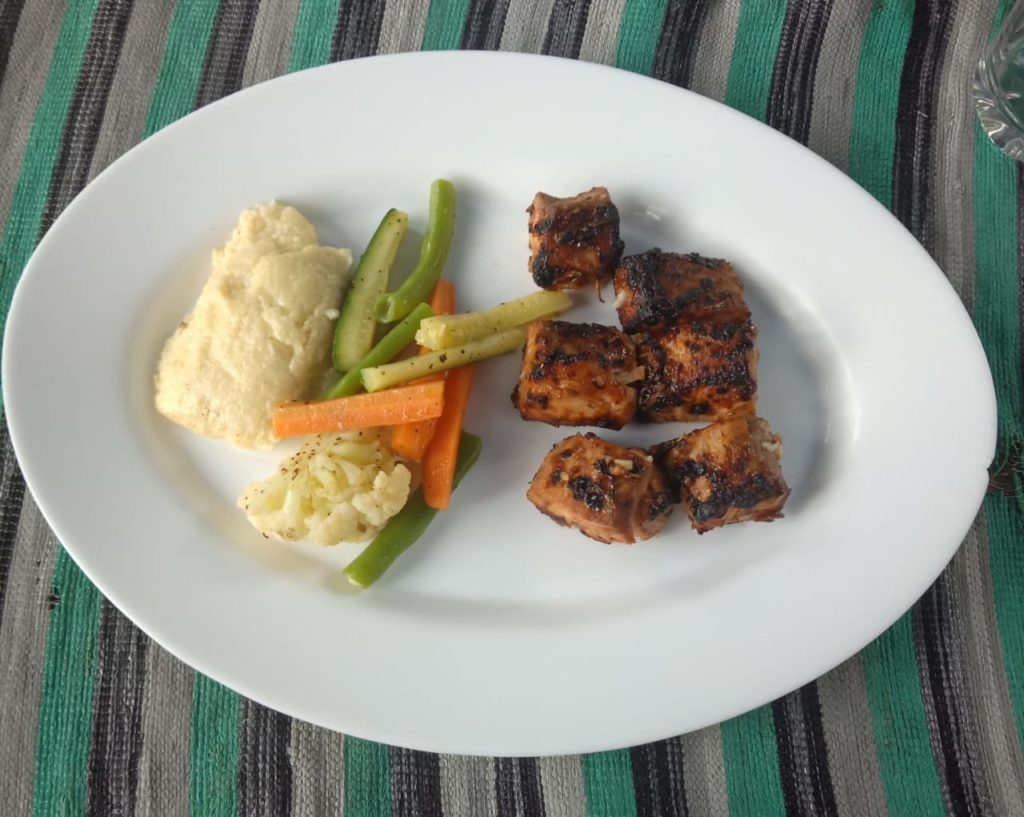 Dune features a menu of delectable Mediterranean cuisine and an extensive list of Indian dishes to suit anyone's pallet. But the highlight of the place is their gluten free dishes that are a combination of taste and presentation.
Surrounded by gorgeous plantations, tall trees, flowery plants, the restaurant makes it a brilliant place for a romantic lunch with your beloved. We relished a nice warm lunch devouring a Greek salad made with their selection of in-house vegetables, sole fish and a grilled chicken. Made with perfection, the dishes not only qualify in taste but their health factor bags ten stars immediately. It is love in first bite, literally.
Ayurveda Spa
The spa at Dune Wellness follows a strict regime of Ayurveda that includes consultation, diet modification, and therapies to rejuvenate the mind, body and soul. They have five rooms that allow natural air and sunlight to usher in while the massage therapy is conducted. They have some very unconventional therapies like Watsu (Shiatsu in water), WoGa (Yoga in water), Aqua wellness, Aqua Reflexo etc.
Their Detoxification packages or Panchakarma, Slimming packages, Arthritis packages are highly recommended. The person behind their healing center is none other than the infamous Deepak Chopra, M.D. Anyone who is in need of a holistic healing experience should definitely register for their programs for a complete transformation.
https://dunewellnessgroup.com/Dune-healing-center/
Pool
The pool is the best part of the Dune Eco village hotel and spa.  The gorgeous view round the pool and the clean waters wash away stress and help to replenish the senses. Moreover, the beach access makes it easier for guests to contnue water therapy. 
Recreation
Dune offers an extensive list of amenities. 
Some of the facilities include:
Conference room
Children's play area
Laundry & dry cleaning
Cycles
24 hour security
Address:
Address: 70, East Coast Road,, Pudhukuppam,Keelputhupet, Via Puduchery university, Puduchery, Tamil Nadu 605014
Phone: 0413 265 0200
Tarriff  : INR 5,444 onwards
For information on reservations, click here.