On first inspection, The Hard
Rock Café seems to be distressingly familiar. Located in Cyber Hub Gurgaon, the
place garners attention already. The dimly lit interiors have a quirky ambiance
that is perfectly suitable for hard rock music lovers.
Wide open spaces and foot tapping
music bagged seven stars immediately. The dining space indoors decorated with musical
instruments and the artistic ceiling looks highly appealing.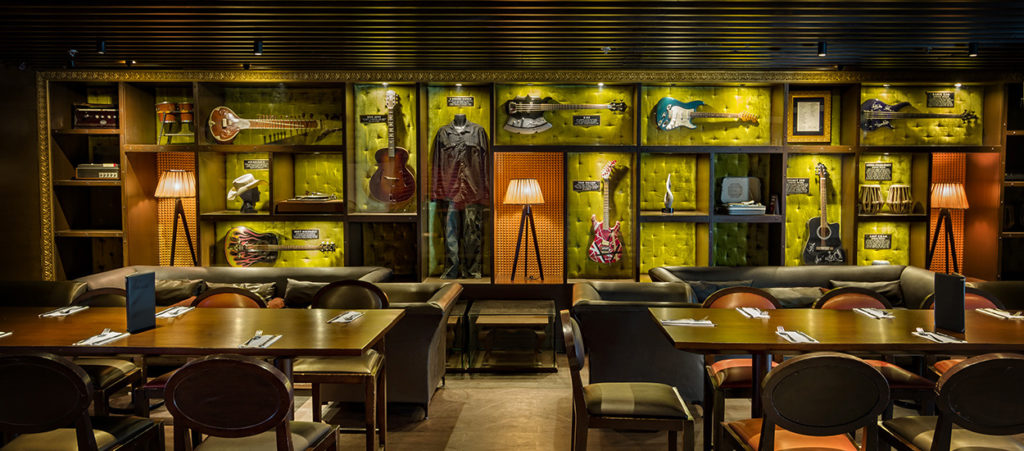 The ambiance of the café seems
like a refuge or escape from the regular hectic lifestyle. In this case, it
means you can get scrumptious food and liquor. A keen eye for detail has been
given to delicious recipes with a dash of entertainment to unwind.
The Hard Rock Café has efficient
managers and servers who run the show, making this very much as a quirky
restaurant suitable for the young, tech-minded professionals who work hard
throughout the week.
These servers make you feel welcomed from the start. The
Rock music sets the perfect score to make the dining experience ten on ten. Each
Thursday is enlivened with a live band that adds to the vibe to the Café.
On that evening, me and my family
sampled some of their signature dishes that went very nicely. The menu
consisted of an array of dishes, which are Indian and continental. Chef Jha who
is backed with a wide experience from renowned hotels worldwide ensured each
dish be served with precision and hospitality.
Chop salad with ranch dressing
turned out to be pleasingly tender that we all loved. It had smoked chicken, onion,
tomatoes tossed with cheddar cheese.
I adored the Hard Rock Onion
rings. The crunchy covering matched well with the seasonings and served
with barbecue sauce. Next we tried the Tupelo Chicken
Tenders. The crunchy paste coated on the chicken was perfect in taste and
juiciness.
We devoured them whole heartily. The fish n chips served here are very unconventional in taste and presentation. I found the dish surprisingly light and delicious.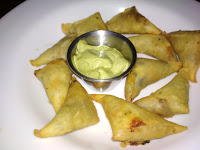 The samosettes were a delicacy
that the chef recommended us to try. We were glad we did. The fillings made
with corn and cheese makes this a deadly combination with the mayo dip.
The star of the show was the
Keralian Fish Curry. The curry leaves and coconut cream blend well to give the
divine flavor which is perfect in taste and presentation.
Desserts are simple, satisfying,
and almost kidlike: The Hot Fudge brownie with ice cream was perfect for a
happy end to a generally happy experience. The Apple Cobbler was the highlight
of the entire experience. The cinnamon add-on is pleasant to the senses and the
hazelnut sauce accentuated the flavor to another level. I loved the place and would recommend it to people who love Rock music and great food!
Address:
Cyber Hub, Gurgaon