I love Sunday brunches – food paired with soulful music and intersting beverages to pair with makes Sunday seem fun day. An invitation from @thehideawaygreaternoida for Sunday brunch turned out to be an interesting one.
Here is why their Sunday brunches are something worth indulging in – 🍽️ The hotel follows covid norms. Sanitizers, masks and gloves are worn by the staff throughout the day.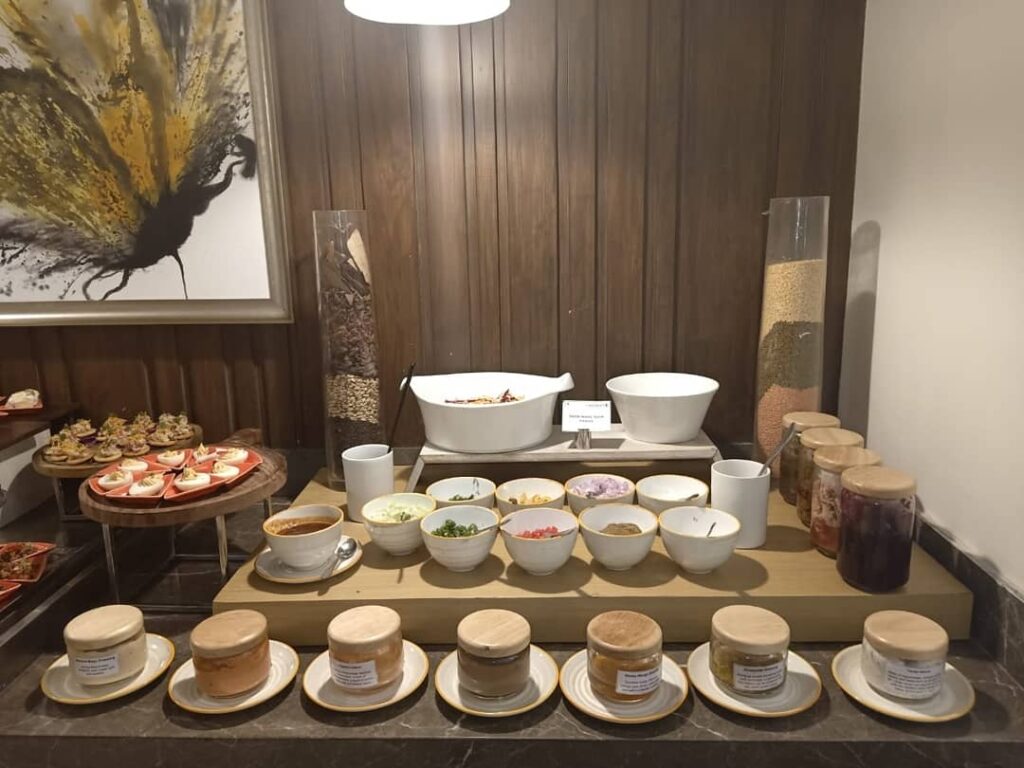 Their coffee shop is a wide open space that has bright upholstery and wide tables to give ample space and privacy to diners. Roomy spaces with impeccable decor makes any dining experience worth while. Their buffets comprise of salads, soups, chaat counters and starters to begin with. Freshness is the key and they don't compromoae on the standards.
They have Indian and Chinese cuisines to add variety for guests. 🍽️ Live band that sing soul stirring music is something that would entertain you while you enjoy your brunch. We had a great time devouring the food and pleasigg our senses with the melodious music by the love band. Visit them if you love lazy Sunday brunches.