Wellness is more than a morning routine. its all about the right lifestyle with a consistent focus on proper breathing, eating right and indulging in therapeutic massages. We bring you 6 best wellness resorts in Indian that focus on holistic lifestyle and help you to recharge and replenish.
Nimba Nature Cure, Ahmedabad –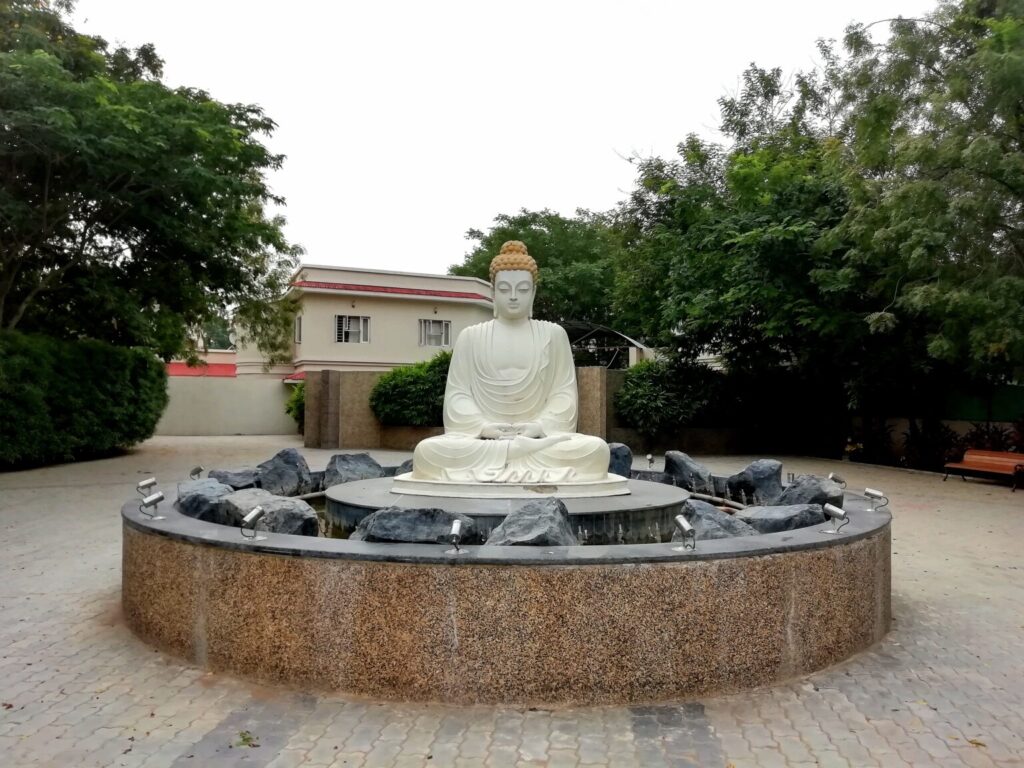 Nimba Nature Cure offers a calming and relaxing experience to people who are looking for a full body detox, getting rid of persistent ailments or simply relax in nature availing the best ayurveda therapies.
Nestled away from the main city Ahmedabad, the sustainably run Nimba Nature Cure is an oasis of calm. Escaping from the normality of life, you can rest and recuperate in this wellness center. Here you can acquire inner peace and physical rejuvenation following the therapeutic path, inspired by ancient Ayurveda medicine. They have world-class therapies that are created to mirror the peaceful surroundings. Read on to know more
Siddha wellness village
Designed to maximize what is surely one of the most scenic settings near Delhi, Siddha wellness village enjoys a spectacular location near Faridabad. Located on the outskirts of Delhi, this quaint resort is the perfect example of luxury amidst serenity.
You can listen to your calm spirit, bathe in your serene self or simply enjoy the breathtaking landscaping of the resort. The sweeping views of landscaped gardens provide a phenomenal backdrop to the stay at Siddha wellness village. Sidhha wellness features total 6 luxurious rooms, spread on the ground and first floor. All the rooms are designed with large windows and awe-inspiring views of the garden and pine trees. The spa offers a wide range of treatments, including full-body massages and Ayurveda inspired therapies. There are two treatment rooms well equipped with a steam room.
Sanskriti – 
There could be no better place than Kerala to experience Ayurveda therapies. One place that is worth visiting is Sanskriti, Ayurveda Panchakarma Centre. While at the center you can go through a proper check up the doctor who will advice you for the perfect massage therapy, the best diet to take and the lifestyle to follow. There are several therapies at the center that have phenomenal results on the mind, body and soul. These are Abyangam, Dhanyamla dhara, Dhara, Kadee vasti, Kizhi, Ksheera dhoomam, Lepanam/Upanaham, Nasyam, Njavara kizhi and many more. There are accommodations also available at the center that are well equipped with all the mandatory things for you. Clean rooms, neat beds with side tales and wardrobes are provided for a comfortable stay.
Veda 5 –
Tucked amidst verdant greenery, it has amazing therapeutic remedies to balance doshas and accentuate well-being. Best features include healthy food from their organic farms, eco friendly cottages that offer breathtaking views of the mountains, Yoga and spiritual enlightenment programs and therapeutic massages based on body type. This place is highly suggested as it helps in purification of the body and eradicating stubborn ailments that have been persisting for a long time.
Naad wellness –
At Naad Wellness, you receive the best combination of wellness and luxury. Their space is designed to offer unique and personalized care. During your stay, specialists help heal and connect your mind and body through natural therapies and healthy nutrition. Located barely an hour away from Delhi, the wellness retreat is located amidst lush greenery in Kundli. Besides having luxury rooms and healthy organic food, they are well equipped with therapeutic massages, salt cave, yoga and wellness center to take you on a wellness odyssey.
Niraamya Retreats, Cardamom Club, Thekkady –
In God's own country, amongst mist-kissed mountains of the Silent Valley, lies Niraamya Retreats, Cardamom Club, Thekkady. The scent of spices lies redolent in the air and the peace of the jungle pervades across. Treat yourself to a complete wellness package and return home completely rejuvenated – body, mind, and soul. While wellness and adventure can overtake your days, enjoy the Bonfire Nights and Bespoke Destination Dining in the evening.